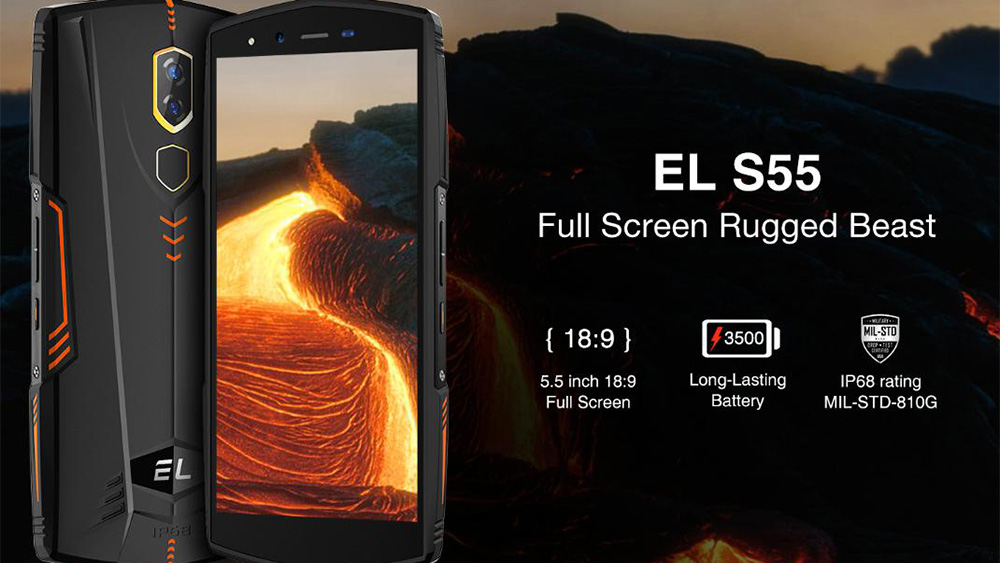 Rugged mobile phone, as a relatively niche product category, focuses mainly on professionalism and high quality, which attract certain type of users. Most of them are expensive, however the reason for that is more related to profit rather than manufacturing costs.
With the increasing popularity of outdoor sports, more and more people are willing to explore the wilderness, hoping to find the fun of life in the natural environment. For the harsh outdoor conditions and special environmental requirements, the professional quality and popularity of the rugged phones are highly anticipated by global customers.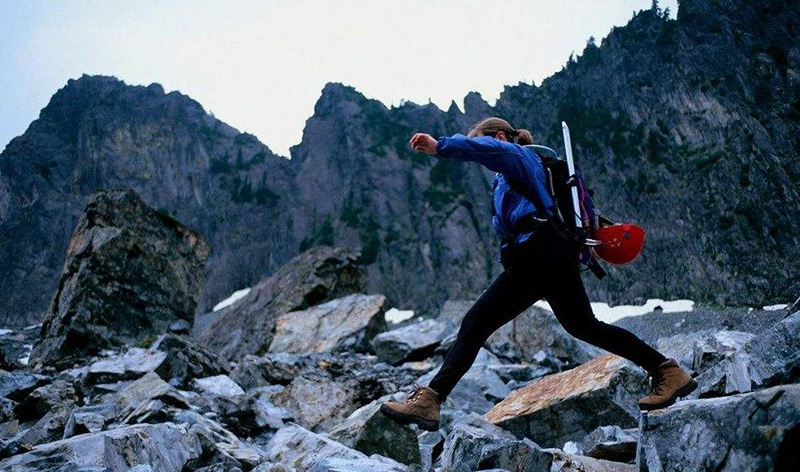 CAT, MANN and AGM, the world's leading rugged mobile phone brands, have been launching new products in recent years. The brands  offer industry reputation and high-quality products as their core values, but the high price tag makes many potential buyers frustrated. The high price tag of $400-500 enables many outdoor enthusiasts enjoy the fun of outdoor sports, while at the same time brings the cost for outdoor activities much higher.
The market calls for professional rugged smartphones which meet the needs of outdoor enthusiasts with a price tag accessible for the messes. And the EL S55 is born for this!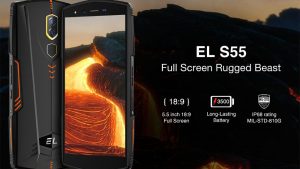 EL S55 features IP68 rating and MIL-STD-810G certification and state-of-art specs. It passes the rigid reliability test to ensure EL quality which has been trusted by millions of users from all over the world.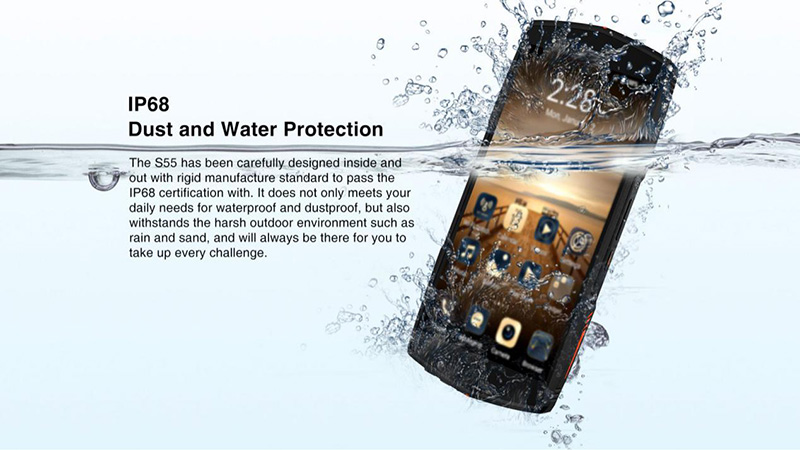 The EL S55 has been carefully designed inside and out with rigid manufacture standard to pass the IP68 certification with. It does not only meets your daily needs for waterproof and dustproof, but also withstands the harsh outdoor environment such as rain and sand, and will always be there for you to take up every challenge.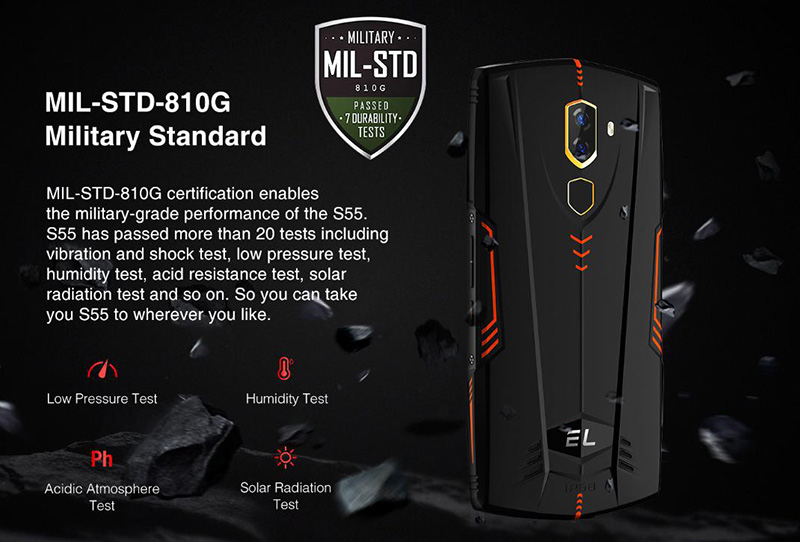 MIL-STD-810G certification enables the military-grade performance of the EL S55. EL S55 has passed more than 20 tests including vibration and shock test, low pressure test, humidity test, acid resistance test, solar radiation test and so on. So you can take you EL S55 to wherever you like.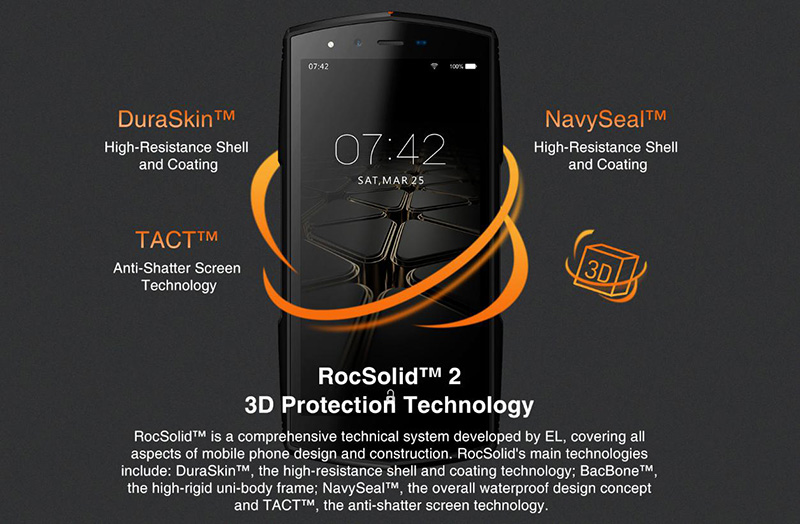 RocSolid™ is a comprehensive technical system developed by EL Mobile, covering all aspects of mobile phone design and construction. RocSolid's main technologies include: DuraSkin™, the high-resistance shell and coating technology; BacBone™, the high-rigid uni-body frame; NavySeal™, the overall waterproof design concept and TACT™, the anti-shatter screen technology.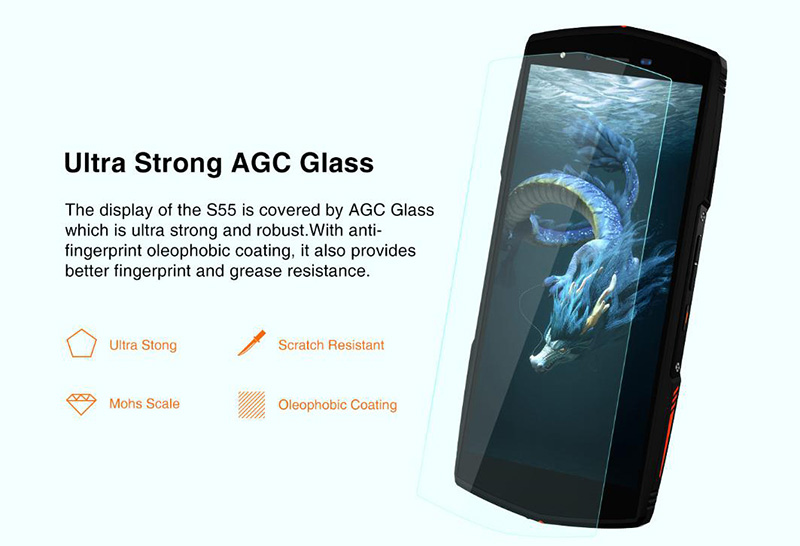 The display of the EL S55 is covered by AGC Glass which is ultra strong and robust. With anti-fingerprint oleophobic coating, it also provides better fingerprint and grease resistance.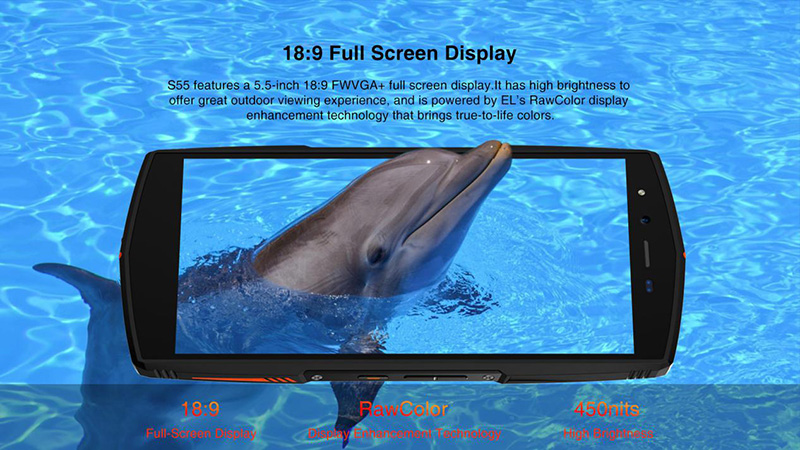 EL S55 features a 5.5-inch 18:9 FWVGA+ full screen display. It has high brightness to offer great outdoor viewing experience, and is powered by EL's RawColor display enhancement technology that brings true-to-life colors.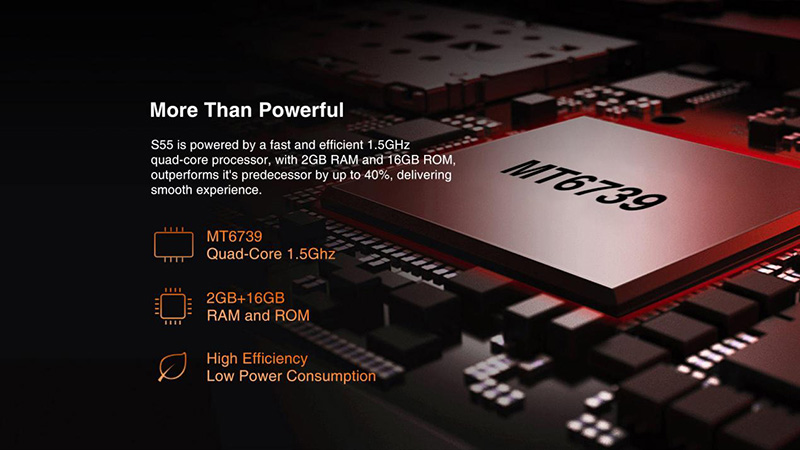 EL S55 is powered by a fast and efficient MT6739 quad-core 1.5GHz processor, with 2GB RAM and 16GB ROM, outperforms it's predecessor by up to 40%, delivering smooth experience.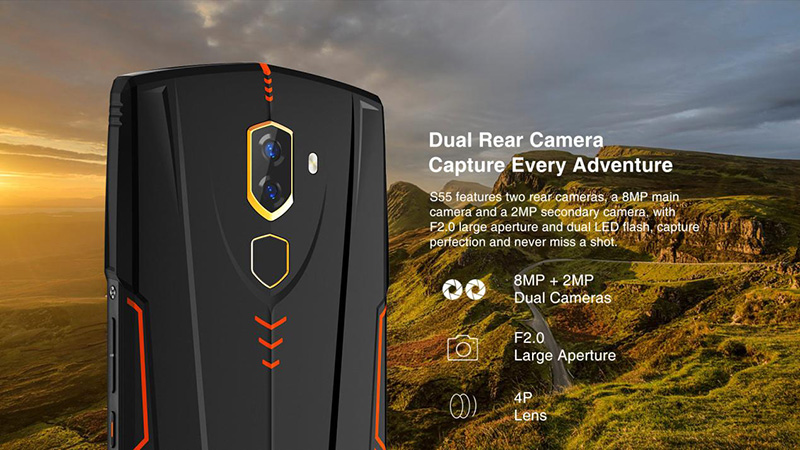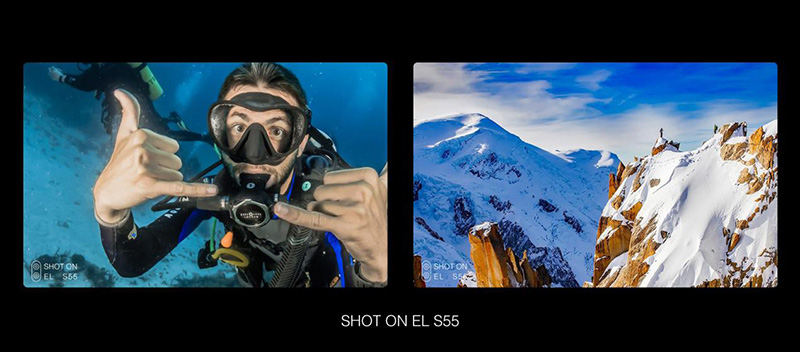 EL S55 features two rear cameras, a 8MP main camera and a 2MP secondary camera, with F2.0 large aperture and dual LED flash, capture perfection in all environments and never miss a shot.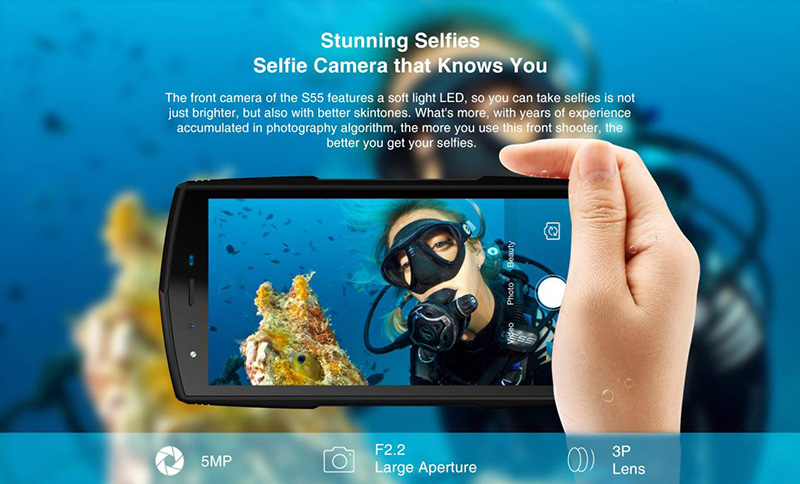 The front camera of the EL S55 features a soft light LED, so you can take selfies is not just brighter, but also with better skintones. What's more, with years of experience accumulated in photography algorithm, the more you use this front shooter, the better you get your selfies.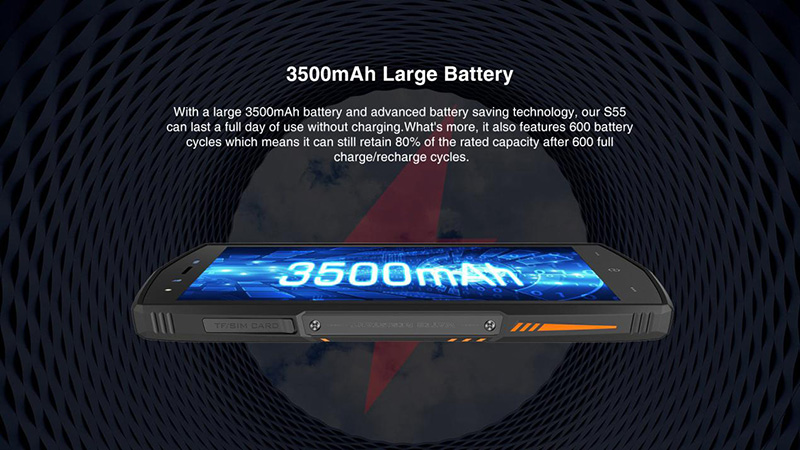 With a large 3500mAh battery and advanced battery saving technology, our EL S55 can last a full day of use without charging. What's more, it also features 600 battery cycles which means it can still retain 80% of the rated capacity after 600 full charge/recharge cycles.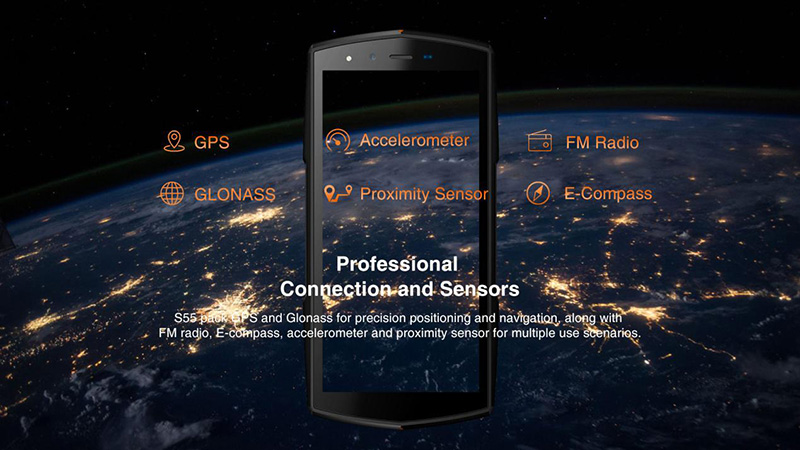 EL S55 pack GPS and Glonass for precision positioning and navigation, along with FM radio, E-compass, accelerometer and proximity sensor for multiple use scenarios.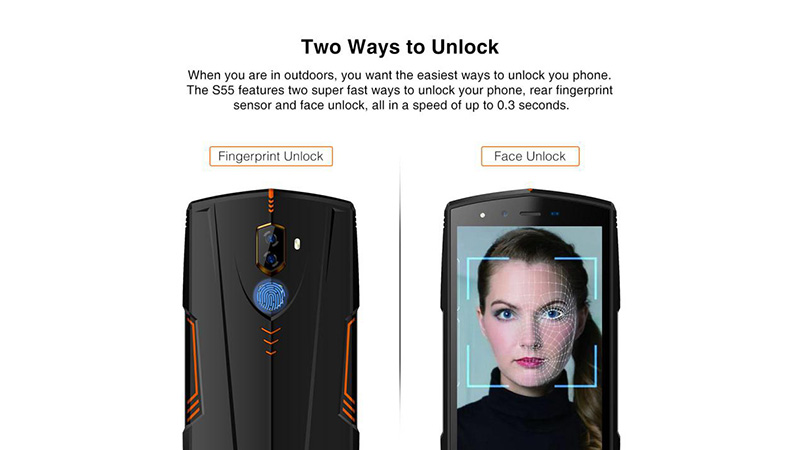 When you are in outdoors, you want the easiest ways to unlock you phone. The EL S55 features two super fast ways to unlock your phone, rear fingerprint sensor and face unlock, all in a speed of up to 0.3 seconds.
Main Specs:
5.5 inch 18:9 960×480 display

MT6739 quad-core CPU

2GB RAM

16GB ROM

8MP+2MP dual rear camera

5MP front camera

3500mAh battery
It is expected that the EL S55 will hit the global market in April with unbelievable pricing.