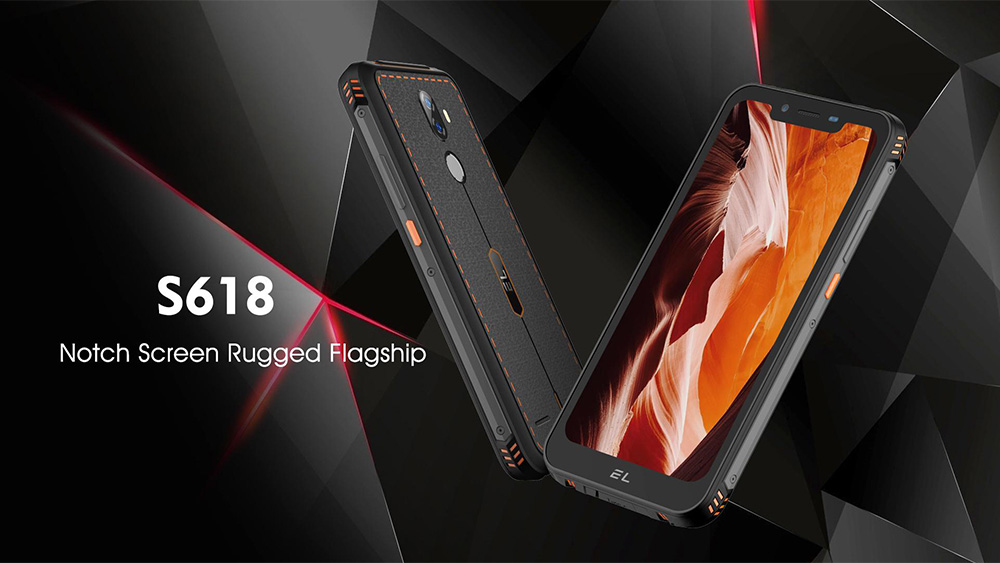 EL Mobile has released its brand new flagship rugged smartphone – the brand new S618, with IP68 rating and MIL-STD-810G certification and a giant 6.18-inch notch full-screen display, aiming at the demanding global customers who seek ultra cost-performance ratio.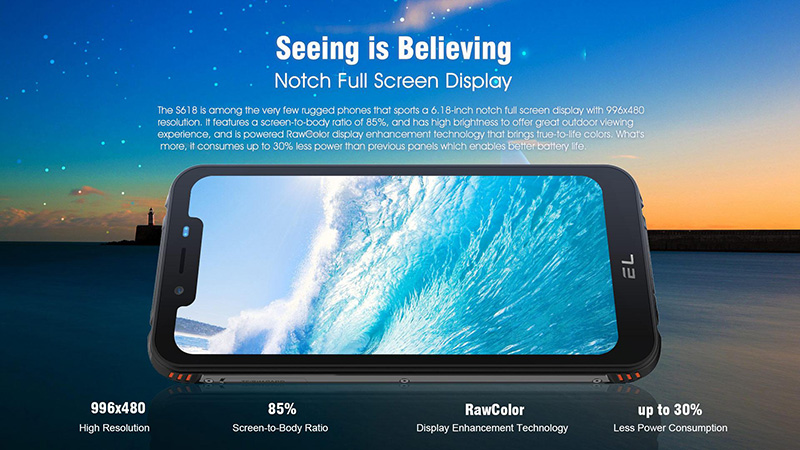 The EL S618 is among the very few rugged phones that sports a 6.18-inch notch full screen display with 996×480 resolution. It features a screen-to-body ratio of 85%, and has high brightness to offer great outdoor viewing experience, and is powered RawColor display enhancement technology that brings true-to-life colors. What's more, it consumes up to 30% less power than previous panels which enables better battery life. The display adopts IPS technology and In-Cell technology so it has decent viewing angles and is bright enough to be used outdoors.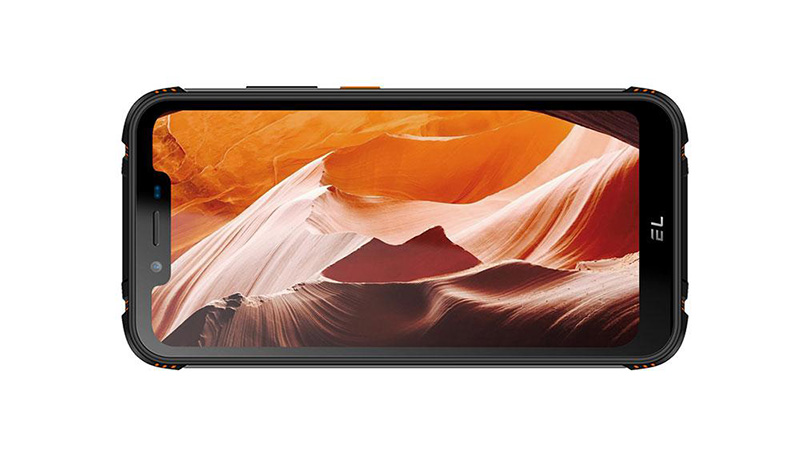 To achieve a great visual experience, hardware specs are not enough. The display of the EL S618 is powered by EL's RawColor display enhancement technology that brings true-to-life colors and a clearer vision for you. What's more, it has no screen flickering which means whether it's high noon or late night, you will have a comfortable viewing pleasure on EL S618's display.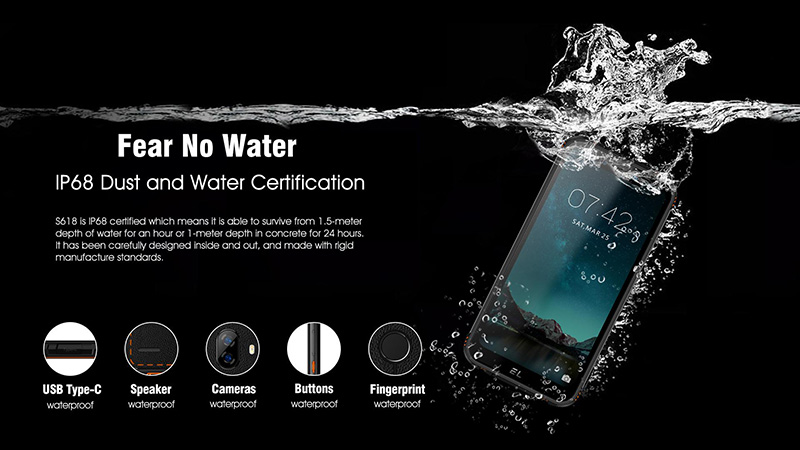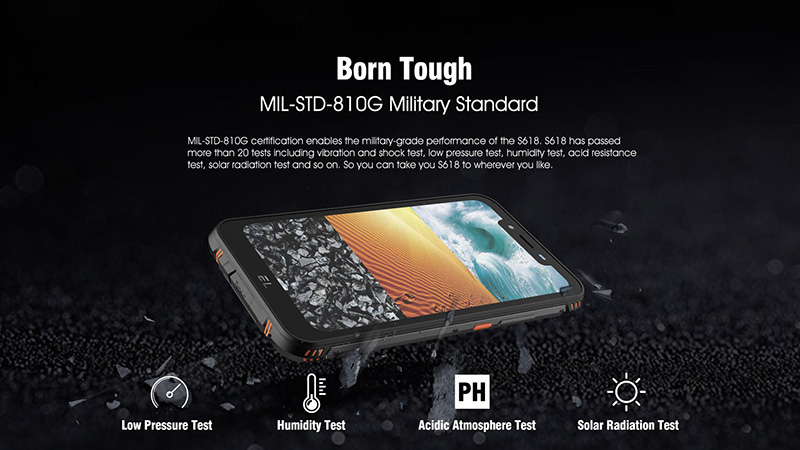 As with other EL rugged smartphones, EL S618 is IP68 certified which means it is able to survive from 1.5-meter depth of water for an hour or 1-meter depth in concrete for 24 hours. It has been carefully designed inside and out, and made with rigid manufacture standards. MIL-STD-810G certification enables the military-grade performance of the EL S618. It also passed more than 20 tests including vibration and shock test, low pressure test, humidity test, acid resistance test, solar radiation test and so on. So you can take you EL S618 to wherever you like.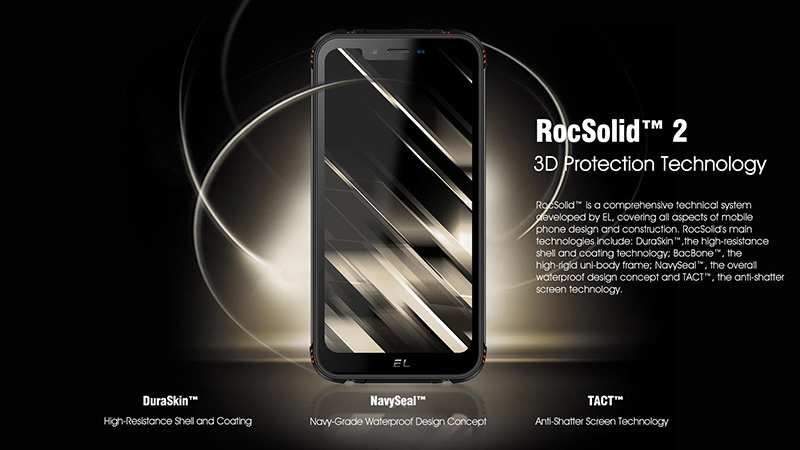 RocSolid™ is a comprehensive technical system developed by EL Mobile, covering all aspects of mobile phone design and construction. RocSolid's main technologies include: DuraSkin™, the high-resistance shell and coating technology; BacBone™, the high-rigid uni-body frame; NavySeal™, the overall waterproof design concept and TACT™, the anti-shatter screen technology.
The EL S618 will be released very soon, please stay tuned and visit EL Mobile official website elongmobile.com for more information!